Staff
Meet the experienced and friendly staff who make Preferred EyeCare Center the leading provider of vision care products and services in Mount Pleasant.
---
Doug Click
Doug is the office coordinator. He wears many hats around the office. He enjoys getting to know our patients and talking about sports and travel. He grew up in a small, Indiana town. He grew up playing sports, especially baseball. He is a Notre Dame fan (GO IRISH!). He moved to the Charleston area in 2007.
When not with his wife and son, he can be found with a fishing pole in his hand.
---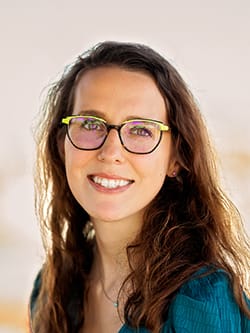 Kenley Joelson
Kenley is the technician at Preferred EyeCare Center. She will take you back after checking in with the front desk staff, then you will go through the pretesting stage of your visit. Kenley absolutely loves working at the office because of the amazing team who is filled with support, determination and that we give our all to our patients. Kenley considers the team at PECC to be an extension of her family. She was born and raised in Toledo, Ohio then made her way south from Atlanta, Georgia to finally landing in Mount Pleasant, South Carolina. Kenley has her bachelor's degree in Healthy Lifestyles and Coaching, which plays into her passion for patient care.
Along with patient care, Kenley has an immense passion for mental health awareness. Her hobbies include being with family, playing with her adorable dog; Murphy, watching sports (Go Blackhawks!) and exploring unique parts of Charleston. She dreams of traveling to Bora Bora and Norway.
---
Cherylyn Nussbaum
Cherylyn is a recent South Carolina transplant from Ohio. Sunny skies, warm weather, beautiful scenery, and of course the food has brought her to the Lowcountry. Cherylyn is an optician here at Preferred EyeCare Center She excels at frame styling and believes there is a perfect frame for everyone. Cherylyn herself has a variety of fun and wacky frames. She has over nine years experience in the optical field. Her favorite part of being an optician is watching the smile that comes with a patient seeing for the first time and the confidence that emerges when a patient feels amazing in their new frames. Since working here she has been fit into the Neurolenses and she believes that they change lives. Daily headaches are a thing of the past for her and she can read for leisure without eye strain and pain. Definitely ask her about her Neurolenses!
In her free time, she enjoys spending time with her nieces and nephews. In addition to spending time with her family she enjoys exploring the area, trying new restaurants, or just laying by the pool soaking up the rays.
---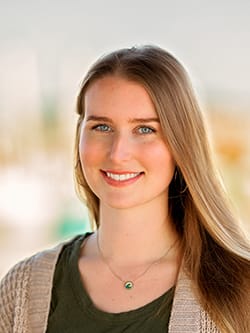 Elke Warner
Elke is one of our front desk receptionists. She was born and raised in San Clemente, a small(ish) beach town in Southern California, and moved to the Charleston area in 2021. Elke was a dog groomer prior to joining the Preferred EyeCare team, so while new to optometry, she has enjoyed adapting from pets to patients.
Outside of work her hobbies include: painting, cooking, going to the beach, and traveling. As of now, Elke has been to the UK, Spain, Switzerland, France, Mexico, and Croatia, but seeing the Northern Lights in Iceland is the next adventure on her bucket list!
---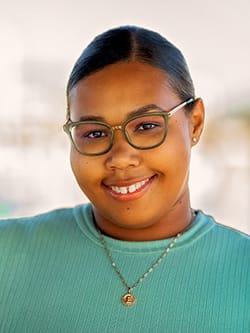 Elizabeth Bowens
Elizabeth is one of our front desk receptionists and technicians in our clinic. She was born and raised in Charleston, SC- currently the only one in the office from South Carolina. She has been wearing glasses since she was 5 years old, so she is not new to the world of eyes. When not working, Elizabeth spends most of her time out and about, embracing the beauty of Charleston with her family or snuggling up in her apartment streaming her favorite shows.